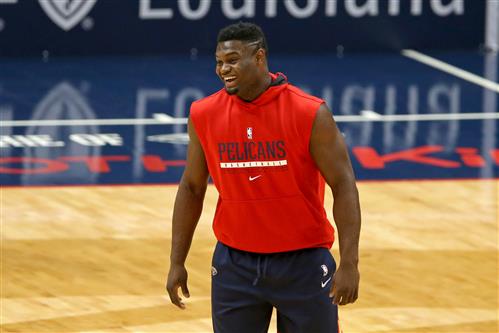 In the summer of 2020, after Zion Williamson unexpectedly left the NBA bubble at Walt Disney World, David Griffin tried to reinvigorate his players and staff who remained behind.
He brought literature.
Griffin distributed copies of "The Alchemist," an international bestseller by Brazilian author Paulo Coelho, which follows a young shepherd named Santiago on his search for treasure. The idea at the heart of Coelho's fable is expressed clearly in the book: "When you want something, all the universe conspires in helping you achieve it."
Ever the optimist, Griffin maintained that the New Orleans Pelicans could be competitive without their most dynamic player. Publicly, the Pelicans said Williamson left the bubble to deal with a family medical issue; while there was no reason to doubt that, team sources said Williamson had suffered a hamstring injury, which the Pelicans didn't disclose.
Throughout his rookie season, Williamson had grown increasingly frustrated with the Pelicans for the number of hoops they required him to jump through to return from the knee injury he suffered in the preseason. The team initially provided a return-to-play timetable of six to eight weeks, but it took more than three months for Williamson to get back on the floor. When he was finally given the thumbs up to play, he was placed on "burst" limits, which he detested. The way Williamson's return was handled caused significant tension between him and the team's medical staff, sources said.
Williamson's relationship with Griffin had also begun to sour. Although they communicate infrequently now, Griffin tried hard in Williamson's rookie year to forge a bond. One example: During the Pelicans' bubble stay, Griffin asked to meet with Williamson and played the piano for him.