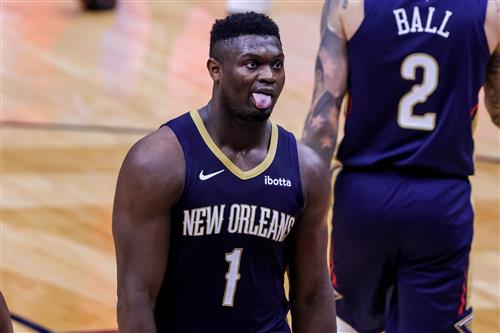 On March 6 at 8 a.m., several hundred congregants filed into Fifth African Baptist Church to hear pastor Dale Sanders give his weekly sermon in what he has called his "church in the hood." Among them was a 6-6 giant sitting near the church's rear.
Sanders had no idea that Zion Williamson and his family would be attending his services that week. But he made the realization quickly as to what was going on.
"I am a basketball fan. I knew who he was when he walked in the door. Of course, some persons who were in the rear of the church noticed him also. You can't not," Sanders laughed as he spoke to The Sporting News.
The Williamsons stayed for the entirety of the sermon. Sanders was covering Psalms 51 that week, which spoke of God's forgiveness.
"[Zion's stepfather] told me that it impacted [Zion] because of the fact that he had talked about it with him personally during his maturing years, growing up. It resonated with him," Sanders said.
Perhaps that idea of forgiveness was on Williamson's mind as he tried to rehabilitate his image. He is not expected to return to the court this season, per Shams Charania of The Athletic, and he'd been facing heavy criticism for being distant from the team. Former teammate JJ Redick lambasted Williamson on ESPN's "First Take" for not texting new teammate CJ McCollum, bringing his situation to the forefront of the national news scene.