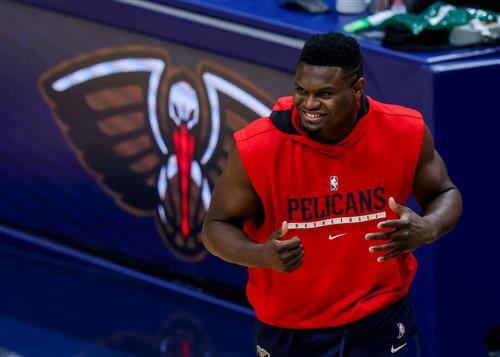 Zion Williamson has played up to his enormous expectations this season. Despite not making the playoffs on a talented team, Williamson averaged 27.0 PPG and 7.9 RPG while shooting 61.1% from the field. In an era where physicality is minimized, we might have not seen the best of Zion Williamson just yet. That means Zion is already a global superstar and one of the best players in the NBA regardless of age.
But he is playing for New Orleans. The city has had some solid teams throughout the years including the Chris Paul-led Hornets and the Anthony Davis-led Pelicans. But right now, there is no denying this team is not as great as they should be. For Zion Williamson, a global superstar needs a chance at a global market.
Most importantly, Zion Williamson and his family have already hinted at a possible departure from New Orleans.
Zion's family have hinted that they are unhappy with the way New Orleans have built a squad around the superstar forward, while the dysfunction in the organization is not suitable for winning at the highest level. The Pelicans fired head coach Stan Van Gundy only a year into his 4-year contract and that leaves a ton of questions on the table right now. With a once in a generation talent like Zion on the roster, the Pelicans should be making the playoffs instead of falling to the 11th seed in the West.
Luckily for big markets such as Los Angeles and New York, there could be a possible reunion in the near future. Williamson has already spoken highly of the Knicks, and the Lakers are always in the hunt for the best players in the game. Zion is currently under contract with the Pelicans and with the team's qualifying offer, the powerhouse forward is a Pelican until the 2024 summer. With the way things are going in New Orleans, Zion might have a chance to join either the Los Angeles Lakers or New York Knicks in the near future.