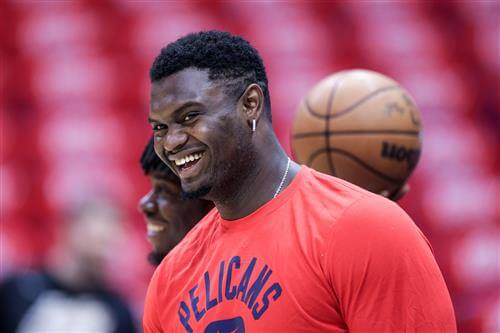 Zion Williamson didn't play a single game during the 2021/22 NBA season with the New Orleans Pelicans as he recovered from a foot injury that kept him sidelined for a whole season. Zion has played only 85 games in three seasons in the league, which has already set the alarms for the New Orleans Pelicans.
The young player is still seen as the future of his franchise, but seeing how well the Pelicans played this season, even reaching the playoff and stealing two games from the league-best team Phoenix Suns in the first round.
These situations have sparked rumors about a potential exit of the player, who has struggled with injuries even before he made his NBA debut. The Pelicans have a great group of guys that shocked the world this season, and one would imagine that having Zion on the court would make them better, but some people think they should get rid of the former No. 1 overall pick and focus their attention on another star.