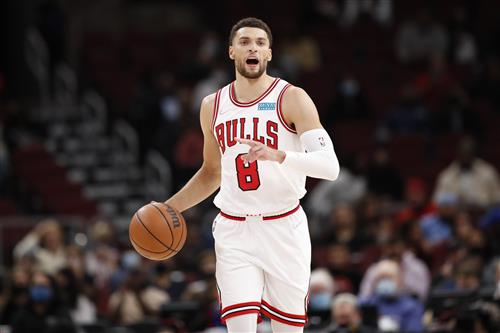 All-Star guard Zach LaVine and the Chicago Bulls seem destined to agree to a new contract in the near future, according to a Bulls insider.
Appearing on the HoopsHype Podcast with Michael Scotto of HoopsHype, NBC Sports Chicago's KC Johnson gave his take on LaVine's contract situation.
Johnson said those with knowledge of the situation on both sides have indicated to him that LaVine and the Bulls are a "match made to move forward together."
Because of that, Johnson suggested the two sides are likely to agree to a long-term contract extension at some point.
The 26-year-old LaVine is in the midst of his fifth season in Chicago, and his current contract is set to expire at the end of the season.