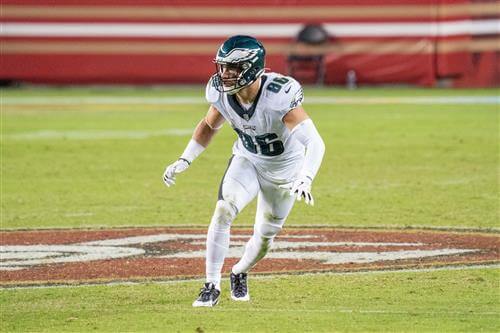 Philadelphia Eagles tight end Zach Ertz has been beloved by the fan base for years. After playing through excruciating pain in recent seasons, Ertz's days playing with the Eagles are likely over.
In an offseason already full of drama in Philadelphia, centered on quarterback Carson Wentz and the hiring of a new head coach, one of Philadelphia's most beloved athletes is reportedly done with the organization.
According to Pro Football Network's Tony Pauline, Zach Ertz reportedly won't play for the Philadelphia Eagles next season. The star tight end, who dealt with injuries in 2020, isn't happy with the organization and how he was treated this past year.