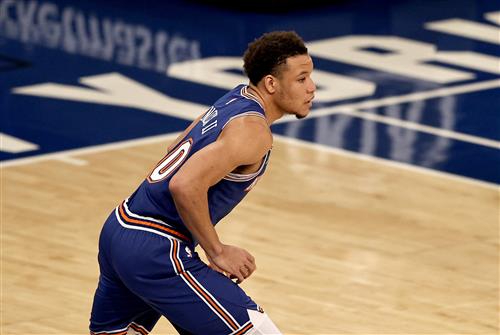 Almost every NBA player needs a change of scenery at some point. For some, that point comes quick, even soon after being drafted.
For the following young players, the time for a trade is now, early in their careers, before crucial months or years are wasted.
Based on developmental needs and roster situations, these prospects on rookie contracts should hope to hear their names shopped before the deadline.
Mohamed Bamba (Orlando Magic, C)
The only reasonable explanation for Mohamed Bamba still playing for the Orlando Magic: They're asking too much in trades.
He holds little value to Orlando as its third-string center, and Bamba, now averaging 8.6 minutes per game in in his third season, needs an opportunity to start playing consistent minutes.
The injuries and lack of toughness have been frustrating with Bamba, but the 22-year-old still possesses unteachable, useful tools for finishing and rim protection, and he has flashed enough touch throughout his career for teams to feel they can get something out of his jump shot.
The Washington Wizards lost Thomas Bryant to an ACL injury. The Toronto Raptors may need to think about retooling. The Oklahoma City Thunder are rebuilding and could upgrade their center depth and the Charlotte Hornets may represent a positive change of scenery for Bamba.
Jarrett Culver (Minnesota Timberwolves, SG/SF)
Since the Minnesota Timberwolves drafted Jarrett Culver, the team added D'Angelo Russell, selected Anthony Edwards at No. 1, saw Malik Beasley develop into 20-point scorer and watched 2019 second-round pick Jaylen Nowell outproduce its lottery pick.
Culver isn't blameless for the slow start to his career, but looking ahead, with so much overlap at the 2-guard and wing spots in Minnesota, his role in the offensive pecking order might not be conducive for development. Before injuring an ankle, Culver's usage rate (18.2 percent) and field-goal attempts (6.9) were down from his rookie season.