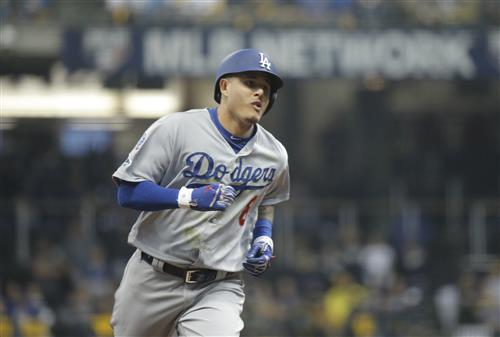 The New York Yankees have offered Manny Machado $220 million over seven-to-eight years, according to former MLB general manager Jim Duquette.
While the offer sounds like an aggressive one, Duquette added "a lot of teams are in that range also," and he's heard "another club has gone further than that."
Duquette also opined that he doesn't think the Yankees are going to be the highest bidder and Machado will have "other options that are probably higher in other cities," specifically naming the Philadelphia Phillies. The Chicago White Sox reportedly have an offer on the table in the $175-$220-million range.
The report from Duquette follows interesting comments from Yankees managing partner Hal Steinbrenner at the owners meetings in Orlando on Thursday.
"If there's a narrative that we're not spending money and being cheap, it's just false," Steinbrenner replied when asked why the Yankees haven't signed one of Machado or Bryce Harper, according to ESPN. "I mean, we're well above $200 million (in payroll) - we're at $220 (million) right now - and we're well above where we were last year. We did everything we wanted to do to really improve, again, the pitching, because that's where I wanted improvement, because as far as I'm concerned pitching was a big problem in the division series, more so than anything else.