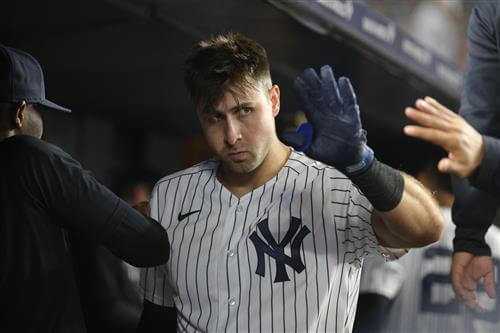 Joey Gallo has long been one of the most inconsistent stars in baseball. If you see him on the right day, he's a surefire MVP, a towering power hitter with surprising range in the outfield. He looks like a designated hitter, but he can passably cover centerfield.
See him on the wrong day, however, and you'll be surprised to hear that he ever makes contact (36.9 percent career strikeout rate). He can seem passive at the plate, and when you see his sub-Mendoza-line batting average come across your TV screen, you may wonder why he's even in the lineup.
For 58 games, the Yankees got a much heavier dose of Gallo version two as he slashed .160/.303/.404 in 228 plate appearances with a 38.6 percent strikeout rate.