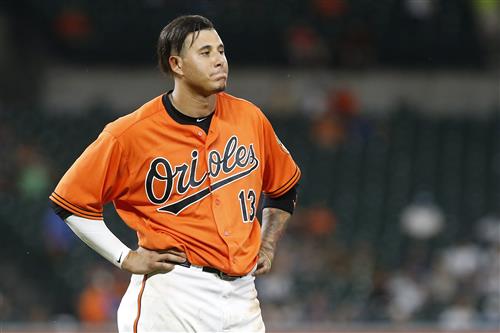 The New York Yankees have made a "strong offer" to the Baltimore Orioles for All-Star shortstop Manny Machado, Fancred's Jon Heyman reported Wednesday.
MLB Network's Jon Morosi reported earlier Wednesday that the Orioles would be open to dealing Machado if the Yankees included left-handed starting pitcher Justus Sheffield in the trade. Morosi added, however, the Yankees may be hesitant to give up the 22-year-old prospect.
The Athletic's Ken Rosenthal reported on Monday the Yankees strengthened their pursuit of Machado but that the Orioles may not be keen on the idea of trading him to another team in the American League East.
Rosenthal added "the Yankees' farm system likely is strong enough to trump any club's offer," which could tip the scales in their favor.
New York is 3.5 games back of the Boston Red Sox in the division, so Machado could be the piece that helps the team avoid the AL wild-card playoff.
One could also argue the Yankees would pay a steep price for a player who may not make them demonstrably better than they already are. According to FanGraphs, the Yankees are already second in weighted on-base average (.339) and tied for second in weighted runs created plus (115).