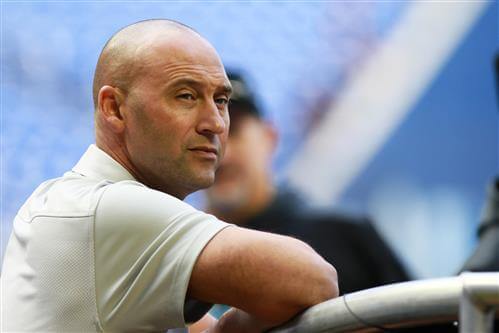 Former New York Yankees shortstop Derek Jeter, who thrived under the city's unforgiving lights and lived up to the impossible expectations of some of professional sports' most demanding fans, was voted into the Baseball Hall of Fame on Tuesday — and was just one vote short of a unanimous decision.
Jeter was elected to Cooperstown on 396 out of 397 ballots submitted by the Baseball Writers' Association of America (BBWAA), falling just short of the 100-percent his long-time teammate, relief pitcher Mariano Rivera, who is the only player to ever attain the sport's highest honor in unanimous fashion.
Jeter, 45, a native of Kalamazoo, Michigan, made his Major League Baseball debut in 1995 and played his first full season in 1996.
It was in that rookie year that Jeter led his upstart team to a World Series title, the team's first since 1978 — the longest world championship drought in the franchise's storied history.
The Jeter-led Yankees won the World Series titles again in 1998, 1999, 2000 and 2009.