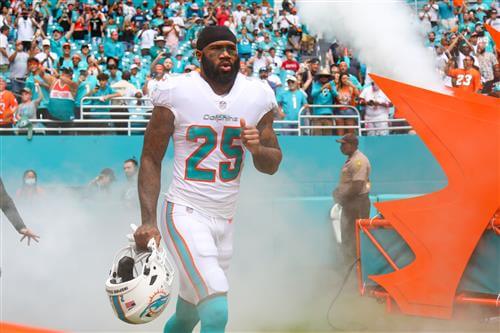 The Miami Dolphins and veteran cornerback Xavien Howard reportedly agreed to a five-year contract extension on Friday with $50 million in new money, per multiple reports.
Howard had been under contract through 2024 with a cap hit of $16.3 million in 2022, $16.3 million in 2023 and $13.5 million in 2024, per Spotrac.
The two years and $50.7 million added to his current deal—he's now under contract through the 2026 season—represents an average annual value of $25.3 million per year, the highest mark among cornerbacks.