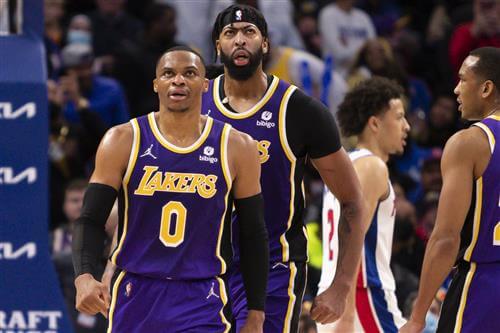 The Los Angeles Lakers are currently 21-19, and there's no question that this is a disappointing place to be in the middle of the season. They were expected to be a championship contender, not be close to. 500.
Perhaps a blockbuster trade could be a solution. In this article, we present a scenario where Russell Westbrook and Anthony Davis go to the Minnesota Timberwolves, with D'Angelo Russell and Karl-Anthony Towns heading to the Los Angeles Lakers.
Los Angeles Lakers Receive: D'Angelo Russell, Karl-Anthony Towns, Taurean Prince
Minnesota Timberwolves Receive: Anthony Davis, Russell Westbrook
The Los Angeles Lakers Get Two Stars Who Fit Well Next To LeBron James
LeBron James has historically done well on teams with a lot of 3PT shooting. It makes sense that players who are good on the perimeter can benefit from LeBron James' playmaking. Karl-Anthony Towns and D'Angelo Russell could potentially be fantastic fits next to LeBron James. In this scenario, Taurean Prince would be present due to salary requirements, but he could potentially be a solid wing-defender for the Lakers.