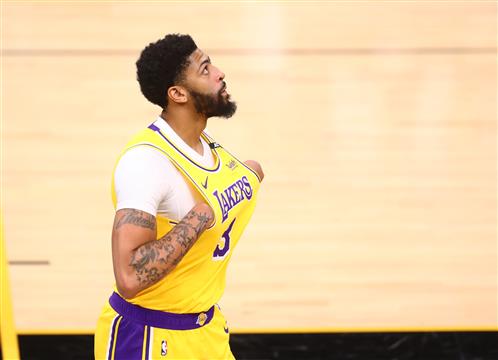 It's been two years since Anthony Davis left the city of New Orleans to go title chasing. In July 2019, the Pelicans traded Davis to the Los Angeles Lakers in exchange for Brandon Ingram, Lonzo Ball, Josh Hart, and three first-round picks, including the No. 4 overall selection in the 2019 NBA Draft. The No. 4 overall pick was used on De'Andre Hunter, which was then shipped to the Atlanta Hawks in exchange for the No. 8 pick (Jaxon Hayes), No. 17 pick (Nickeil Alexander-Walker), and the No. 35 pick (Didi Louzada).
Since the second anniversary, the Lakers have won one NBA championship (2020) and made the first round of the playoffs last year. Meanwhile, the Pelicans have not qualified for the postseason but have seen growth from all parties of the trade package.
With the injury to Davis, as well as the slew of free agents slated for the Lakers franchise, there are concerns in Los Angeles about the team's overall depth. Davis signed a five-year, $190 million contract in 2020 and is due a hefty amount of money, but also struggled last year with a left groin injury. With questions about the team's depth, would a switch-a-roo help both parties right now?
Brandon Ingram Is An All-Star
The Brandon Ingram that has played in New Orleans the last two years is the Brandon Ingram that the Lakers thought they were getting when he was drafted No. 2 overall in 2016. Ingram won the 2020 Most Improved Player of the Year Award after averaging 23.8 points, 6.1 rebounds, and 4.2 assists. He then replicated his scoring success last year by averaging 23.8 points per game again, while increasing his assist count to 4.9.
In 2020, Ingram qualified for his first All-Star appearance as well. In the 2020 offseason, Ingram signed a five-year, $158 million contract. Ingram would give the Lakers another All-Star to pair with LeBron, a player that is younger at the age of 23, and would save the team $32 million over time.
Lonzo Ball Can Replace Dennis Schroder
Schroder, the 2019 Sixth Man of the Year runner-up, is a free agent this offseason. There are questions about his return to the franchise based on the hefty price tag that will come along with him. Ball is coming off a career year with the Pelicans, where he averaged 14.6 points, 4.8 rebounds, 5.7 assists, and 1.5 steals. Ball's outside shooting was above 37% in both seasons in New Orleans compared to just over 30% in his first two years in Los Angeles.
What improved the most from Ball is his ability to play defense. While his overall game is not the same as Ben Simmons, he is a "lit toe" version of the Philadelphia 76ers All-Star. Ball would have to be a sign-and-trade in this scenario, but he would provide similar offense and better defense. After all, Schroder averaged 15.4 points, 3.5 rebounds, 5.8 assists, and 1.1 steals last year.