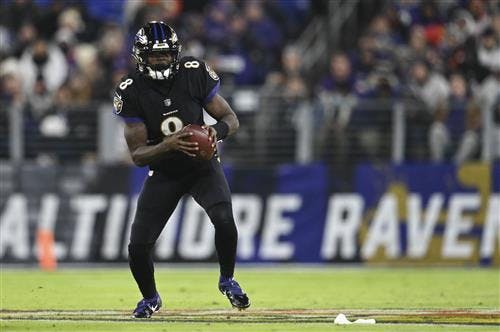 More than four days into free agency, no potential suitor has conclusively been linked to Ravens quarterback Lamar Jackson. Could the Patriots eventually make a run at him?
Former Patriots linebacker Rob Ninkovich recently lobbied for his former team to make the move.
"If you're the Patriots, and you go and you make an attempt to get Lamar, that changes everything," Ninkovich said Friday on Get Up!, via NBC Sports Boston. "Absolutely everything. And listen, I am a huge fan of Lamar's style of game and what it puts on a defense, the stresses.
"And there's needs and wants, OK? A need is necessary for life. A want, it helps your quality of life. I don't need Lamar here, but I sure as heck want to see Lamar running around with a New England Patriot on his helmet. Because if you see it out there, the Patriots instantly become division favorites and, to me, get right back into that Super Bowl hunt."