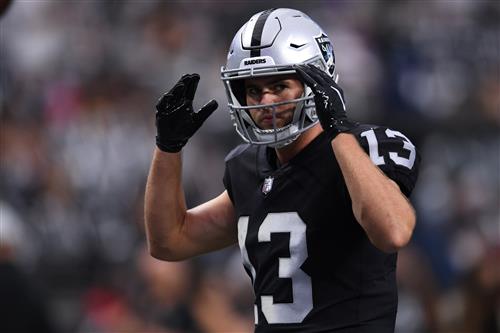 There are some guys who just appear to be born to play for the New England Patriots.
Some of them find their way to Foxboro like Mac Jones and Hunter Henry, and others play their entire careers without playing for the Patriots like Larry Fitzgerald. The latest player added to the list is Las Vegas Raiders receiver Hunter Renfrow.
CLNS' Evan Lazar marveled at Renfrow's play out of the slot and not-so-subtly predicted the talented inside receiver would get a handsome free-agent offer from Bill Belichick and the Patriots.