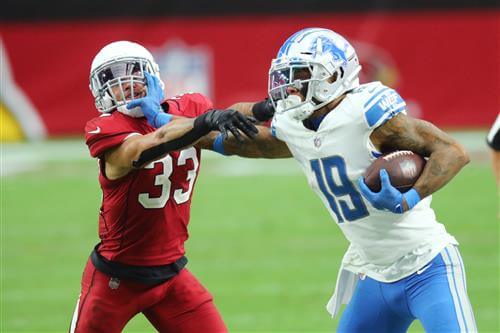 Detroit Lions wide receiver Kenny Golladay has been one of the NFL's best, young wide receivers when healthy. Set to become a free agent at the end of the season, Golladay is poised to be one of the best free-agent talents available in 2021.
Golladay, a third-round pick in the 2017 NFL Draft, will have a chance to cash in this offseason with a lucrative contract. With so many NFL teams looking for star talent at wide receiver, the Lions will face a crucial decision this offseason.
It's been another lost season for the Detroit Lions. Entering Week 11, they are quickly falling out of the playoff hunt and seem destined for a top-10 pick in the 2021 NFL Draft. Plenty of changes will come this offseason, including at wide receiver.
ESPN's Dave Birkett said he expects Detroit will place the franchise tag on Golladay. Even if Detroit cleans house, firing head coach Matt Patricia and general manager Bob Quinn, the Lions will likely keep their Pro Bowl receiver.