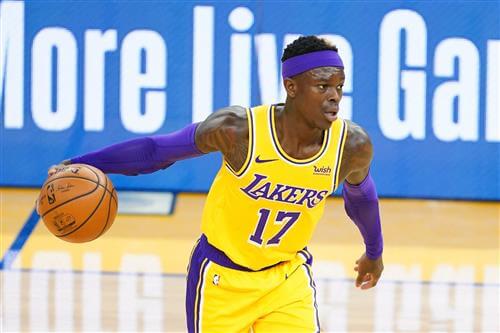 The Boston Celtics stumbled into one of the best bargains of the summer when an oversaturated point guard market allowed Dennis Schroder to fall into the team's lap for the $5.9 million taxpayer midlevel.
Schroder reportedly rejected a four-year, $84 million extension from the Lakers last season with hopes of a bigger payday. Cap space evaporated quickly this summer, the Lakers moved on, and Schroder was left with few options among playoff-caliber teams.
The big question now is whether Schroder can balance a desire to reestablish his value with being an off-the-bench role player for the Celtics. Those two things seem to run counter to one another but there is the potential for a robust role in Boston if Schroder is willing to embrace the situation.
Marcus Smart, after inking the sort of four-year extension that Schroder essentially passed up, is set to be Boston's starting point guard. The Celtics need Schroder to turn back the clock to his two-year stint with the Oklahoma City Thunder where he emerged as a Sixth Man of the Year candidate while being a combo guard that made 128 of his 144 appearances in a reserve role.
Schroder's usage rate dipped hard in those two seasons, plummeting from a career-high 33.4 percent in his final year with Atlanta to 25.8 percent in his first season with the Thunder. But the 2019-20 season was by far the most efficient of Schroder's career. He shot career bests at 46.9 percent from the floor and 38.5 percent beyond the 3-point arc. All while handing out 4 assists per game with a 22.3 percent assist rate that ranked in the top quarter of the league among all combo guards, per Cleaning the Glass data.