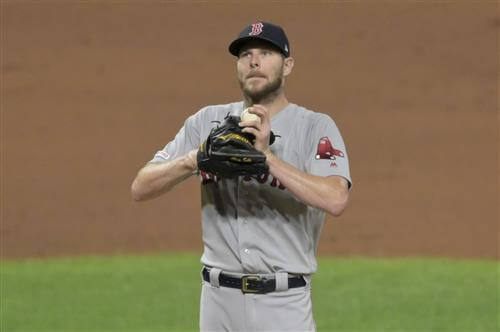 The 2020 MLB season is in jeopardy due to the ongoing coronavirus pandemic, but Chris Sale's campaign is over before it even began, as the Boston Red Sox left-hander was told he requires Tommy John surgery.
Despite putting together a remarkable career so far, a Cy Young Award has somehow eluded Sale. Now the ace will miss his age-31 campaign, and his rehab will likely endanger a full 2021 season, too.
Sale's career isn't over by any means, and he's certainly capable of being named the best pitcher in his league during his mid-to-late 30s. But his window is narrowing.
Let's take a look at some factors that could make him the best pitcher of all time to not add a Cy Young to his mantle:
Recent decline
There's no doubting that, since becoming a starter in 2012, Sale has been one of the premier pitchers in baseball. In fact, since then, only Clayton Kershaw and Max Scherzer have been worth more WAR than Sale, according to FanGraphs.