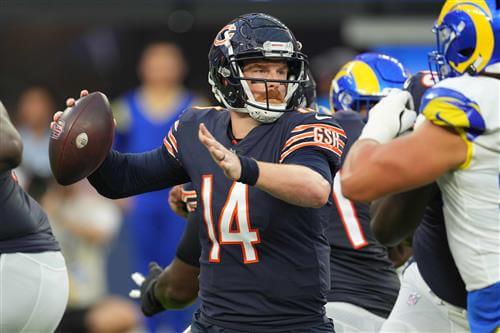 Andy Dalton seems to have gotten all positive news since he suffered a knee injury during Sunday's win over the Cincinnati Bengals. However, it is still fair to wonder if the Chicago Bears quarterback is going to keep his starting job.
There were fears that Dalton suffered a torn ACL with the way he came up lame, but Ian Rapoport of NFL Media reports that initial exams showed no ACL or MCL damage. Dalton is scheduled to undergo an MRI on Monday, but the belief is that he suffered a bone bruise. That is obviously positive news.
Even if he avoided a serious injury, Dalton's status for Week 3 against the Cleveland Browns is uncertain.