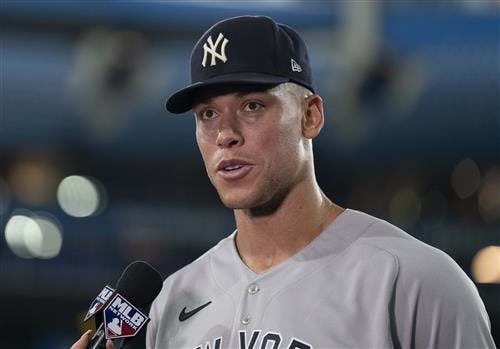 As the acknowledged clubhouse leader, Aaron Judge is already the New York Yankees' de facto captain.
But if he were to sign a long-term contract extension to remain in pinstripes, there is a strong case to make it official.
There hasn't been a Yankees captain since Derek Jeter, who held the title from June 2003 through 2014, the final season of his Hall of Fame career.
In Yankees history, there have been 15 players officially designated as team captain, a list that includes Lou Gehrig, Thurman Munson and Don Mattingly.
Jeter had the longest tenure as Yankees captain.
And there wasn't expected to be another dynamic player with such Jeter-esque qualities for a long time.
Yet, in 2017, Judge quickly established his qualifications when he won the AL Rookie of the Year and finished second in the MVP voting during his 52-homer season.