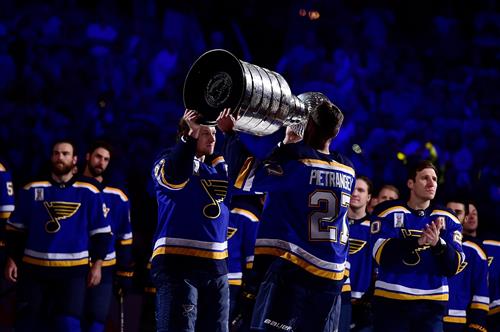 During the latest episode of "Our Line Starts," Keith Jones and Patrick Sharp argued that the 2020 Stanley Cup might just be the toughest to ever win.
However you feel about that, others argued similarly. Back in mid-April, Golden Knights forward Max Pacioretty also argued that the 2020 Stanley Cup might require the most from players.
"I think this will be the hardest Stanley Cup to win out of all of them," Pacioretty told Gary Lawless of the Golden Knights' website. "Look at all the obstacles. Who knows when we're going to play, where, fans or no fans, everything is up in the air …"
Again, Pacioretty made that observation in April, before the NHL announced its return-to-play plans. Jones and Sharp argued their point with more information about the process. The larger arguments remain pretty similar, though.
Of course, as Jones and others also note, there are still a lot of hurdles to clear. Laying out a play to hand out the 2020 Stanley Cup doesn't mean you'll reach that destination.
But Pacioretty and other provide some room for debate. Could a run for the 2020 Stanley Cup prove to be the toughest of them all?
How a run to the 2020 Stanley Cup could be especially difficult
While the sheer uncertainty of the situation provides the best fodder, you could also lean on the nitty gritty details. Consider how difficult the path could be for a Qualifying Round team trying to win the 2020 Stanley Cup.
Said team would jump into a high-stakes, best-of-five series with a potentially dangerous opponent. Only then would they make the typical "Round of 16" you'd associate with the postseason.
The NHL hasn't announced how long each (traditionally best-of-seven) First Round and Second Round series would be. However, we do know that the league aims for best-of-seven series during the Eastern and Western Conference Finals, along with the 2020 Stanley Cup Final.