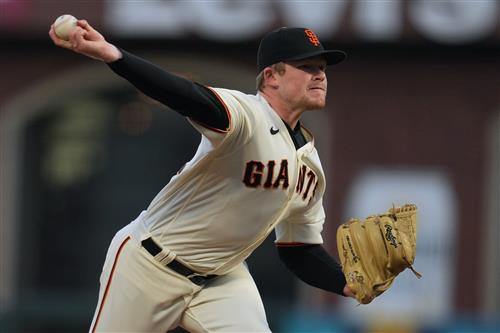 The 2021 MLB regular season was an unexpected joyous ride for the San Francisco Giants, as they won a league-best 107 games. At the same time, them losing in the National League Division Series to the Los Angeles Dodgers squandered that storybook regular season.
Blowing a 2-1 series lead in a matchup where they struggled to manufacture runs, the Giants failed to carry their regular-season momentum into the postseason. Where do they go from here?
The memory of losing to the rival Dodgers will sting the Giants' faithful for eternity. On the other hand, the team has a foundation that should keep them in the NL pennant race for the foreseeable future. Here's why the Giants will return to the MLB Playoffs in 2022.
Starting pitching is San Francisco Giants' bedrock
The featured part of the 2021 Giants was their starting rotation, which dazzled from start to finish.
Manager Gabe Kapler had a presumed makeshift rotation, as many of the team's starters previously struggled to stick on teams and/or were inconsistent. On the contrary, Kevin Gausman, Anthony DeSclafani and Logan Webb headlined an elite rotation this season.
Kevin Gausman stats (2021): 2.81 ERA, 1.04 WHIP, .210 opponent batting average and 227 strikeouts across 192.0 innings (33 starts)
Gausman was one of the best pitchers in MLB. He logged strikeouts at a high rate, pitched deep into games and established himself as the team's ace, picking up where he left off after an encouraging 2020 campaign. For most of the season, DeSclafani did an exceptional job of keeping runners off the basepaths and inducing weak contact with his off-speed pitches. The right-hander posted a superb 3.17 ERA.
Webb had a breakout season on the hill, highlighted by a 3.03 ERA. He grinded out at-bats, was efficient and came into his own as a power pitcher. Webb was money in the postseason, as he surrendered a mere run over 14.2 innings (two starts) against the Dodgers.