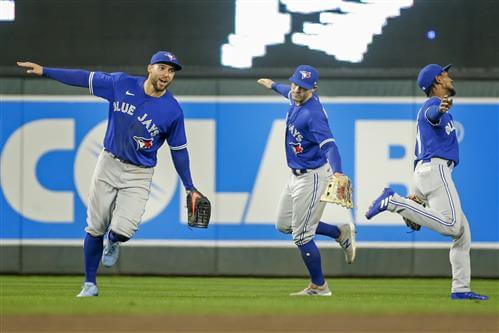 The Blue Jays find themselves well within striking distance of the American League wild card.
Toronto begins a three-game series with the Yankees on Tuesday, followed by a three-game stretch with the Orioles to end the season, while the top wild card team Yankees face the AL East champion Rays and the second wild card Red Sox face the Orioles and Nationals to wrap up the campaign.
Reaching the playoffs not only seems possible for Toronto but well within its control. The Blue Jays might not enter with the best record in the American League, but they might be the team nobody wants to face in pursuit of a World Series.
How did the Blue Jays get to this point, and what will make them so dangerous heading into October? Sporting News breaks it down.
MVP and Cy Young?
Look, Angels two-way phenom Shohei Ohtani is a heavy, heavy favorite to win the AL MVP. His season is unlike any the sport has ever seen.
But if it's not Ohtani, it will almost certainly be young star Vladimir Guerrero Jr. The 22-year-old first baseman leads all American League batters with a Fangraphs WAR of 6.7 and OPS at 1.005. He leads all of baseball with 120 runs scored. He is tied with Royals catcher Salvador Perez for the home run lead at 46 (entering Monday's games). By OPS+, it has been the ninth-best season ever for a player 22 years old or younger, according to Stathead.