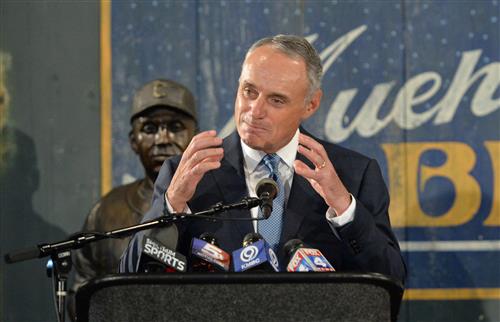 Major League Baseball has its sights set on playing games in 2020, and if and when games are played, we're probably headed toward a shortened season. And in an effort to get in as many games as possible, the season is sure to be a condensed one. Off days will be more limited, and the league might throw in a bunch of doubleheaders in order to maximize a potential 2020 schedule.
If this is the case, the issue of long extra-inning games needs to be dealt with.
Games that go 14, 15, 16 and more innings can do damage to rosters. Relievers become overworked, players will need off days the following day and these games are often followed by a bevy of roster moves, shuffling players back and forth from Triple-A.
There is no reason for MLB to proceed with a condensed schedule in 2020 without limiting the number of innings a game can be played in the regular season. We can leave the postseason under the current system -- the way NHL has ties in the regular season but can go forever in the playoffs -- but the regular season needs to have measures in place.