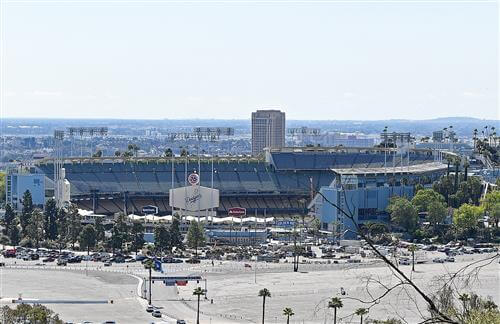 Is all of the recent acrimony between MLB players and owners real or the byproduct of the early stages of the 2020 season's negotiations playing out in the public spotlight? When recently asked that question, one baseball official's reply was, "Yes."
Yes, as in both things are true.
It's with that backdrop the sport continues to navigate a return to the field. Now that both sides have presented the other with offers, perhaps the real negotiation can start, though the sides remain several miles apart at the moment.
The league's first offer of a sliding pay scale based on an 82-game season was met with a response sticking to full prorated salaries but with 114 games played. The players' assumption in offering more games is that owners make more money if more games are played. But the league disagrees, with so many of those games likely to take place in empty stadiums. Their position is that playing fewer games means losing fewer dollars. It's hard to argue against ownership on this point because if playing more meant making more, then why wouldn't they look to do so?
The owners backed up that theory by bringing another potential option into the dialogue as a last resort: Let's play 40-50 games but at the players' full prorated salary. Can it work?
Not likely, at least according to two players contacted by ESPN on Monday who couldn't speak publicly because of the sensitive nature of the negotiations.