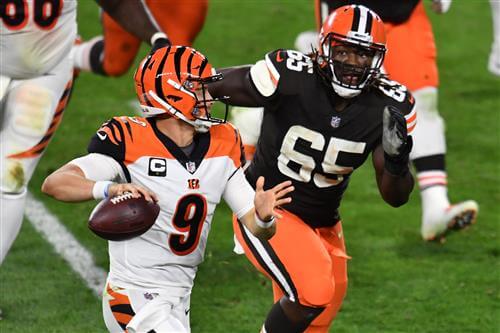 The Week 3 edition of "Monday Night Football" will feature one of the most anticipated matchups of the NFL season.
The Kansas City Chiefs and Baltimore Ravens boast not only two of the most well-rounded rosters in the league, but also the last two MVPs: quarterbacks Patrick Mahomes and Lamar Jackson. Both signal-callers occupy a rare space as dynamic playmakers whose dazzling play compels fans to follow them closely whenever they play. But while the two stars take the spotlight, the natural question for the 2020 season is which player will be next to follow their trajectory.
With that in mind, we asked USA TODAY Sports' NFL reporters and columnists: Who is the NFL's next must-watch player?
Jarrett Bell
Kyler Murray. It is so often suggested that an NFL player makes his biggest jump in Year 2, which would mean we'd better not blink this season in following the Arizona Cardinals quarterback. It just so happens that Murray on Sunday will face the team that he made his NFL debut against. The Lions — who blitzed the rookie unmercifully in the season opener last year, only to see Murray lead the Cards back from a huge deficit to earn a tie — are about to get a first-hand measure of Murray's progress in a little more than a year. It's the multi-dimensional skill-set that makes Murray so fun to watch, just as it is with Lamar Jackson and Patrick Mahomes. In addition to the rocket arm, Murray has an uncanny knack for losing defenders — not just because of his speed, but for his open-field moves. One of his most effective jukes: The hesitation that often causes a would-be tackler to briefly let up, which then allows for full exploitation from the slippery Murray. Just don't think it's all natural. Sage receiver Larry Fitzgerald praised Murray for maturity that has been reflected this season when it comes to running. As Fitzgerald put it, "He knows when hold it and when to fold it." And when to throw it away rather take a sack. Murray's maturation surely accounts for preservation. He's bulked up a bit, adding muscle. And probably no quarterback in the NFL can slide — and on a dime — as effectively as Murray. It all adds up to dynamic performances you've gotta see.