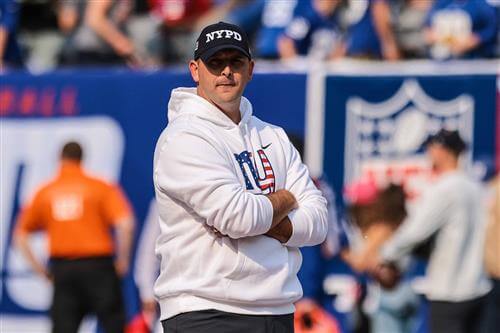 The 2021 season is underway and that means the coaching hot seat is starting back up with a new wave of names who will be among the next NFL coaches fired.
Change is inevitable in the National Football League as organizations set higher standards for excellence and patience wears thin. While change is expected, no one saw the Jon Gruden story coming. He became the first of the NFL coaches fired, but he won't be the last.
With that in mind, let's examine the head coaches who could be fired by the end of the 2021 season.
Jon Gruden, Las Vegas Raiders (resigned)
Jon Gruden resigned as the Las Vegas Raiders head coach on October 11, following the latest release of emails containing offensive language.
Gruden, who signed a 10-year, $100 million contract in 2018, came under fire before Week 5 after the Wall Street Journal reported the iconic coach used racially charged language when referring to NFLPA executive DeMaurice Smith in 2011. He later apologized for the email, which was sent when he worked for ESPN, saying it came at a time of great frustration.
The emails were obtained as part of the NFL's investigation into the Washington Football Team. On Oct. 11, the New York Times reported there were additional emails from 2011-2018, containing sexist, homophobic, misogynistic and racist language aimed at commission Roger Goodell and others within the league.
Shortly after the story broke, Gruden resigned from his position. The Raiders have named Rich Bisaccia as their interim coach.
Urban Meyer, Jacksonville Jaguars
It was easy to see this coming from a mile away. The Jacksonville Jaguars thought they struck gold with Urban Meyer, basically ignoring the search process because they only wanted one guy. As we've already seen, getting locked on to a coach with zero NFL experience can backfire.