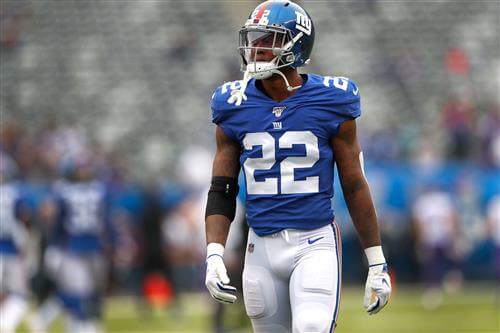 One month into free agency, NFL teams are still active on the open market.
In the last few days, the Cleveland Browns and Seattle Seahawks signed edge-rushers Jadeveon Clowney and Aldon Smith, respectively. Although draft talk continues to heat up, front offices can find veteran contributors to plug into lineups.
General managers don't have to chase big names to fill voids. A few unheralded playmakers could sign for short-term deals and produce career numbers in hopes of landing bigger contracts next offseason in a more promising salary-cap situation.
We'll profile eight free agents who can start Week 1 of the upcoming campaign and match them with the best team based on the potential to play a significant role. As a result, these selections don't include veterans coming off serious injuries with uncertain recovery timetables.
WR Antonio Brown
The Tampa Bay Buccaneers will get back all 22 starters from their Super Bowl roster, and Antonio Brown wants to rejoin the team as well. For now, he's at odds with the front office on the parameters of a new deal.
Buccaneers head coach Bruce Arians left the door open for the 32-year-old receiver's return, but he's approaching the situation with patience.
Tampa Bay has starting wideouts Mike Evans and Chris Godwin under contract. Scotty Miller and Tyler Johnson can provide quality depth. Last season, the former recorded 501 receiving yards, while the latter hauled in two touchdown passes.
According to Joey Knight of the Tampa Bay Times, Brown wants "something closer to market value" than the one-year, $1 million prove-it deal he took last season. If that's the case, he'll need to look elsewhere, as the Buccaneers have just $1.1 million in cap space.
Assuming Brown enjoyed the feeling of playing for a contender, he could start for the Super Bowl LV runner-up Kansas City Chiefs and take a chunk of their $11.7 million in cap space.
The Chiefs lost wideout Sammy Watkins to the Baltimore Ravens in free agency, which frees some snaps opposite Tyreek Hill on the perimeter. Mecole Hardman and Demarcus Robinson could fill that role, but neither player has a comparable resume to that of Brown, who's a four-time All-Pro.
In 2020, Brown showed he could still perform at a high level, scoring touchdowns in four consecutive games from Week 15 through the Buccaneers' wild-card matchup against the Washington Football Team. With him in the fold, the Chiefs would have arguably the best pass-catching group in the NFL.
Best Fit: Kansas City Chiefs
RB Wayne Gallman
Aside from star running backs, ball-carriers can slip between the cracks on the open market, even players younger than 30 years old.
Wayne Gallman took advantage of opportunities in his age-26 campaign, rushing for 682 yards and six touchdowns. He led the New York Giants' ground attack while Saquon Barkley sat out 14 games with a torn ACL.
In stretches, Gallman performed like a lead ball-carrier, logging a career-high 135 yards against the Seattle Seahawks in Week 13 and scoring in five consecutive outings.
Yet Gallman remains unsigned. The Giants inked Devontae Booker to a two-year, $5.5 million deal in March. He's the probable backup for Barkley next season.
Gallman can carve out a sizable role with the Denver Broncos, who lost Phillip Lindsay to the Houston Texans in free agency.
From the 2019 to 2020 terms, Broncos running back Royce Freeman saw a significant drop-off in touches (175 to 47) and likely won't be a big obstacle to playing time. Gallman can reunite with former Giants head coach Pat Shurmur, who's the offensive coordinator in Denver, and share rushing duties with Melvin Gordon III as the 1B option out of the backfield.
Best Fit: Denver Broncos
CB Casey Hayward
A couple of days before the start of the legal tampering period (March 15), the Los Angeles Chargers released Casey Hayward. According to NFL Network's Ian Rapoport, the 31-year-old cover man didn't fit new head coach Brandon Staley's system.
Hayward assembled a solid 2020 campaign, allowing a 49.4 percent completion rate and a 93.6 passer rating. He recorded eight pass breakups and an interception.
On the boundary, Hayward can start for a cornerback-needy team. He's a good fit for the Dallas Cowboys, who must shore up the secondary opposite second-year pro Trevon Diggs.
With the 10th pick, the Cowboys can select the first cornerback in the 2021 draft, whether it's Alabama's Patrick Surtain II or South Carolina's Jaycee Horn. On the other hand, Dallas could add a known commodity for immediate improvement in coverage.
Hayward can reunite with Mike McCarthy, his former Green Bay Packers head coach, and play in defensive coordinator Dan Quinn's system, which is similar to ex-Chargers play-caller Gus Bradley's scheme. The two coordinators have roots in Seattle under lead skipper Pete Carroll.
In Dallas, Hayward will see a familiar face, fits the system, and most importantly, fills a need.
Best Fit: Dallas Cowboys