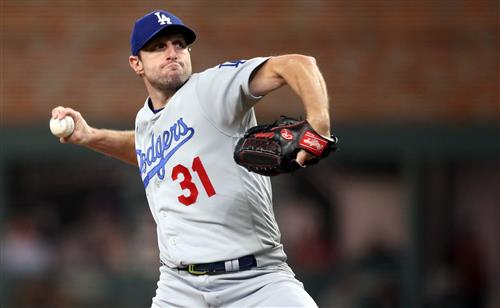 Max Scherzer joined the Los Angeles Dodgers in July with hopes of winning his second World Series ring. In no small part thanks to his tired arm, however, those hopes were finally dashed on Saturday.
Regardless, now begins one of the most fascinating free-agent sweepstakes in recent memory.
Though every team in MLB wishes it could have a pitcher of Scherzer's caliber, the list of clubs that can actually afford the kind of deal he'll be looking for is much shorter. The list of teams that could actually sign him? Even shorter.
So first, let's discuss what Scherzer will actually be looking for as a free agent. After that, we can count down his most likely destinations all the way from No. 30 to No. 1.
What Will Scherzer Be Looking for in Free Agency?
The last time Scherzer was a free agent after the 2014 season, he netted a seven-year, $210 million deal from the Washington Nationals.
Because Scherzer is now 37 years old, his next deal will have to be much shorter. But he certainly has the leverage to demand big bucks, particularly if he collects what would be his fourth Cy Young Award after dominating with a 2.46 ERA and a characteristically elite contact rate in the regular season.
According to Jon Heyman of MLB Network, Scherzer wants to pitch into his 40s and could thus be on the lookout for a three-year deal. Heyman also speculated that such a deal could top Gerrit Cole's record-settingaverage annual value of $36 million.
Otherwise, Scherzer spoke in August that he was keen on accepting a trade to the Dodgers because he preferred to stay in the National Leagueand to pitch in warm weather. The NL aspect won't be as important this winter if the designated hitter goes universal, but his climate preference might still matter.
It's also a good guess that Scherzer will want to pitch for a win-now team with World Series aspirations. Because in case you haven't heard, he kinda-sorta has a competitive streak in him.
Now then, let's count 'em down going five at a time for suitors Nos. 30 through 6 and then individual spotlights for the top five.