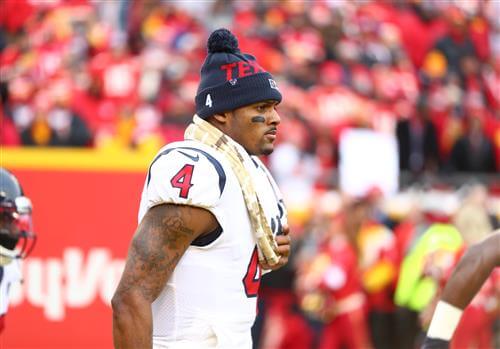 In early January, Houston Texans chairman Cal McNair made it clear he was looking to find a new identity for the franchise.
In his opening statement of general manager Nick Caserio's news conference, after mentioning the New England Patriots franchise, from which Caserio came, Cal said, "With respect to their organization, we do not consider ourselves the Patriots' South. We are here to lead this team the Texans' way."
Read More- Wild Trade Rumor Surfaces About Cowboys LB Jaylon Smith
More than four months after that comment, it's clear an important part of the Texans' way is keeping things close to the vest.
During rookie minicamp on May 15, the first-time head coach David Culley had spoken to the media since early March, he declined to answer questions about quarterback Deshaun Watson, who is facing 22 lawsuits alleging sexual assault and inappropriate conduct and requested a trade in January.
On Thursday, Culley was asked whether Watson was taking part in Houston's organized team activities.
"We have nothing more to say," Culley said. "We've talked about the Deshaun situation … nothing's new on that."
He hasn't been to the facility?
"I have nothing to say about that situation," Culley said.
Later in the news conference, Culley was asked whether he's been happy with turnout at the team's voluntary spring workouts.