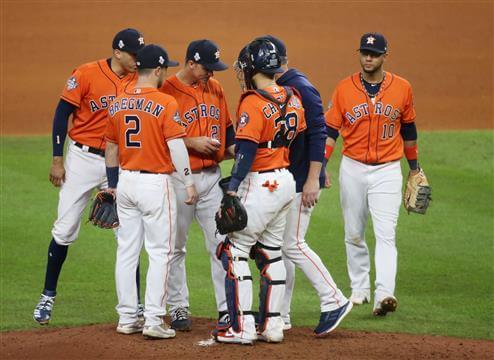 On Tuesday, Evan Drellich and Ken Rosenthal of The Athletic published an article detailing how the Houston Astros electronically stole signs during the 2017 season. Within the piece, Drellich and Rosenthal reveal that four people who were with the Astros then have admitted the team stole signs during games by using a camera positioned in the outfield. Current Oakland Athletics pitcher Mike Fiers, who spent parts of three seasons with the Astros, is the only one of the four to go on the record.
More information connected to the story has since came to light. As a public service of sorts, we wanted to provide a guide to the most frequently asked questions concerning the story and MLB's investigation.
What did the Astros do?
As noted in the introduction, the Astros used a camera positioned in center field to steal signs during games. Team personnel would watch the feed in a hallway between the clubhouse and dugout, and would relay what was coming by hitting a garbage can. You can watch it play out for yourself here.