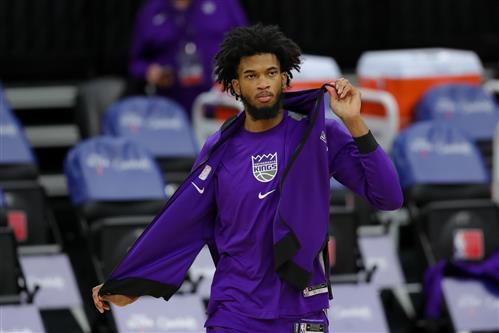 The press release came early Thursday morning, especially for those covering a game until late hours the night before. The fact that it was two short sentences may speak volumes.
"Sacramento Kings forward Marvin Bagley III underwent further evaluation and it has been determined that the fourth metacarpal has healed. He is cleared to return to basketball activities and a return to game action will be updated as appropriate."
This isn't your typical injury update. Just days two days earlier, the 22-year-old power forward was on the court working with the development staff. He was still wearing a brace on his injured left hand and using his right to flick the ball into the basket.
Bagley's injury isn't unique. A few players every season suffer similar types of breaks, but the handling of this one was much different than a typical setback.