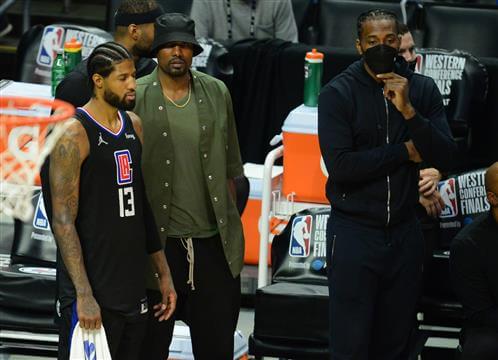 I recently watched a video by YouTuber Kenny Beecham titled "Being an NBA fan is extremely stressful". It struck something of a chord with me as a Los Angeles Clippers fan, and it was seemingly the same for fans of many other teams.
One of the points that Kenny makes in the video is that success is hard to achieve, because there are 30 teams chasing one Holy Grail. Which fans could truly look at their team's past season and say wholeheartedly that they thought it was a success? I think even Phoenix Suns fans will feel some sadness that they couldn't take that final step.
As a fan of a team who had never reached a conference final, and to do so in the circumstances they did, I felt proud as the Clippers bowed out to the Phoenix Suns. Yet I still couldn't shake the feeling that things could've been so different if injuries hadn't derailed our postseason. Of course, fans of the Lakers, Nets, and possibly a few more teams could say the same.
Once the dust had settled I was prepared to call it a successful season, based on the fact that the team had made history, proved a lot of the post-Bubble critics wrong, and did so with their hands effectively tied behind their backs. Even if you boil it down to the individuals, it's hard to think of a name you could sincerely say was a huge disappointment — aside from Rajon Rondo.