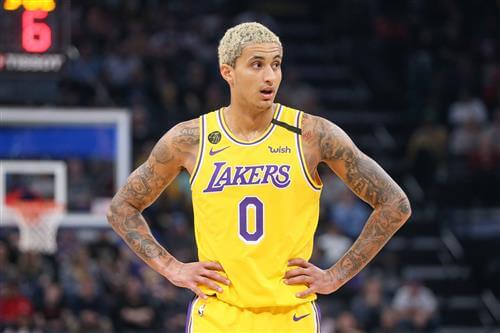 Prior to the postponement of the NBA season, the Los Angeles Lakers were riding high as the best team in the West. The four-month break provided the Lakers valuable rest they wouldn't have gotten as they look to win their 17th championship.
The big picture: With a rested Los Angeles Lakers sitting atop the Western Conference, that begs the question: what are the Lakers' weaknesses?
The Los Angeles Lakers' age is a factor
As it stands, the Lakers have the third-oldest roster in the NBA at 28.3 years old. The Lakers have decided to surround their 27-year-old star Anthony Davis with playoff-hardened, veteran players over 30 such as:
34-year-olds Dwight Howard, J.R. Smith and Jared Dudley,
Rajon Rondo, 33,
32-year-olds Danny Green and JaVale McGee,
Markieff Morris, 30
On top of that, the Lakers still have the ultimate trump card in 35-year-old LeBron James, who seems to be doing his best to stave off Father Time. Regardless of his age, James can get it done when called upon, especially during clutch situations.
Considering the Lakers' age, the break could have helped the Lakers get the rest they needed before the playoffs. They could have more energy in crunch time, which is key since most of the Lakers' best players are over 30.