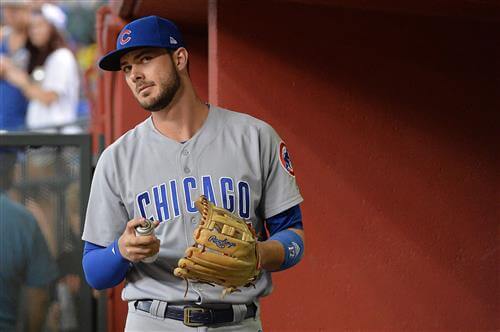 For anyone who has wondered whether the Chicago Cubs could actually go through with trading a former league MVP and one-time face of the franchise in Kris Bryant, this week's Mookie Betts blockbuster served as an important reminder about the lengths a team is willing to go to make its payroll work.
Now they have proof that dealing a player of this caliber can -- and most likely will -- happen. If Betts can get traded, anyone can.
"This is as cutthroat as ever now," Bryant teammate Anthony Rizzo said of the business side of baseball. "We're talking about trading the MVP of the league a couple years ago, who's done a lot for this franchise."
As for when Bryant could move, that question has been unclear since the offseason began. With just days until spring training opens, the timing takes on additional importance.
"The activity of our offseason isn't indicative of how much we've been on the phone and have been working," general manager Jed Hoyer said recently of the Cubs' lack of moves. "The major free-agent market just wrapped up. There's been a lot of activity. I expect that up to and into spring training, that's going to continue. The trade market will continue to be an active place well into February."
Those comments were made before Betts was dealt, so Hoyer has already been proved right. But even after the Cubs won the service-time grievance Bryant and the players' union filed against the team, there has been no movement with a Cubs roster that clearly needs a change. The front office has talked to just about every team in need of a hitter.