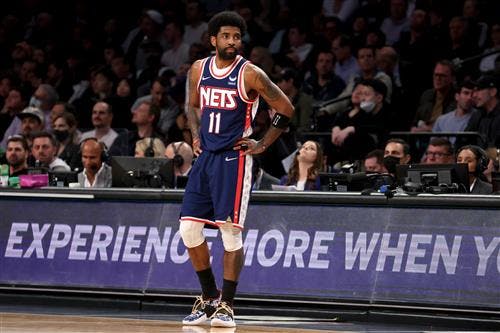 Conflict is a part of life. People are individualistic – they have their own preferences and needs, and sometimes, they get in the way of those of others. The NBA is no different.
Sometimes, players find themselves in conflict over minutes. Other times, it's the organization a player has beef with. Either way, it's not all fun and games in the NBA.
If you need proof of concept, look at the Brooklyn Nets this summer. Kevin Durant may have rescinded his trade request, but the bottom almost fell out of this team ahead of 2022-23.
Many would argue that Kyrie Irving's proneness to conflict was the catalyst that led to the contentious situation.
To be sure, Irving marches to the beat of his own drum. Without picking a side, we'll say that some simply don't like his beat. If the Nets are tired of Irving's antics, they could still move him before the season gets underway.
Here's a trade that has them doing exactly that.
Brooklyn Nets Receive: F Kyle Kuzma, G/F Will Barton, G Monte Morris
Washington Wizards Receive: G Kyrie Irving