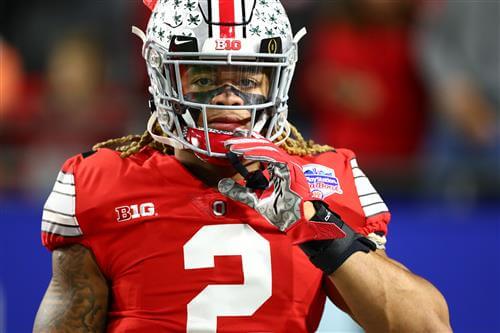 The Washington Redskins liked Chase Young because he displayed elite traits and they anticipated that his game would continue to grow. It turns out it might not be just his game that keeps growing.
It could be Young himself.
The 6-foot-5 defensive end, selected No. 2 overall in the 2020 NFL draft, said his father, among other members of his family, had a late growth spurt.
Young said his dad, Greg Young, grew from 6-7 his sophomore year in college to 6-10 a year or so after he left.
"It's a possibility I could grow late," Young said Monday via a Zoom conference call. "A lot of people told me my growth plates, there's still some room. It won't affect my game. It's something I'll adapt to, staying flexible. If you're tall, you've got to be a lot more flexible. I'll be the same person whether I'm 6-7 or 6-1. Everything's cool."
Young's mom, Carla, is 6-foot, and his sister, Weslie, is 5-10. But it's Young's father whose growth spurt might foreshadow one in his son.