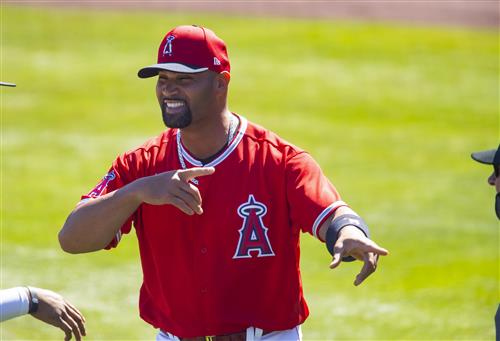 Albert Pujols is not the age he says he is, according to one former MLB team executive.
David Samson, who served as the Miami Marlins' president from 2002 to 2017, said no one in baseball believed Pujols was telling the truth about his age when he signed a 10-year, $240 million contract with the Los Angeles Angels after the 2011 season. Samson made the comments during an appearance on "The Dan Le Batard Show."
"There is not one person in baseball, not one executive, who believes Albert Pujols is the age that he says he is," Samson told Le Batard. "The amount of fraud that was going on in the Dominican back in the day, the changing of names, the changing of birthdays, it would blow your mind."
Samson said he knew Pujols was not the age he said was when the Marlins tried to court the three-time NL MVP in free agency in December 2011.