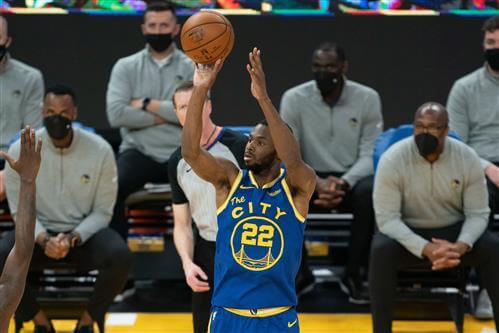 The Golden State Warriors would be getting the short end of the stick by trading Andrew Wiggins away for Pascal Siakam, says NBA commentator Bill Simmons.
For months, the Warriors have been rumored to be interested in the Toronto Raptors big man, and Wiggins is seen as a key part of the package that it would take to land him. But Simmons said this week that Golden State would likely end up overpaying for what would be a marginal roster upgrade, and should instead hold onto Wiggins while building for the future.
Simmons spoke out about the trade rumors this week in a discussion with Ryen Russillo, saying the Warriors have a chance to bring back a strong squad last year without trading for Siakam. He noted that the hypothetical package that insiders believe the Warriors would need in order to land Siakam — which includes Wiggins and the No. 7 and No. 14 picks in the upcoming NBA Draft — would be too much.
"I don't think I would. I don't think the upgrade from Wiggins to Siakam is worth two more rotation guys, because I think I can get two really good guys at seven and 14," Simmons said of the proposal, via NBC Sports Bay Area. "I think I could get two guys who could play for me next year."