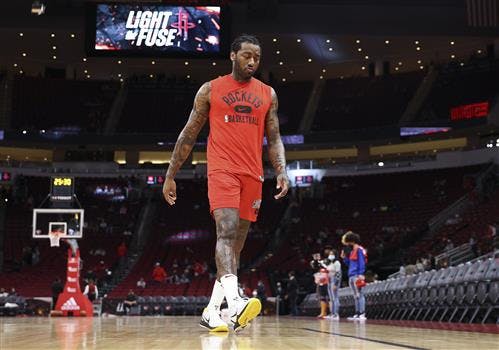 Despite being one of the highest-paid players in the NBA, John Wall's tenure with the Houston Rockets has been almost non-existent. While fully healthy all year, the former All-Star guard did not appear in a single game this season.
The Rockets have paid Wall's massive contract. But given the state of their roster, opt not to play in him. Instead, they continue to develop their young prospects like Jalen Green.
At 31-years-old, Wall could still have something left in the tank to give to an NBA team. The Rockets have no intention of getting him on the floor, which could lead to him seeking a buyout and entering free agency. He would be walking away from a big payday, but the chance to play again might be more valuable to him at this stage of his career.