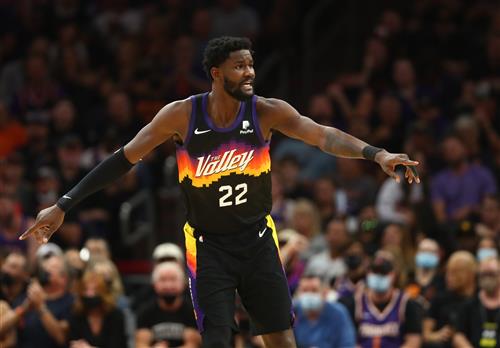 Deandre Ayton was one of the members of the 2018 NBA draft class that did not end up agreeing to an extension from his rookie contract. Other elite players from that class such as Luka Doncic and Trae Young have already been locked in by their franchises.
As a result of the Phoenix Suns' failed talks with Deandre Ayton, it is possible that he could get traded. An executive mused that the Suns would have to consider "making a move sooner than later" if the situation doesn't change.
"The Suns still have a lot of the leverage in this," one general manager told Heavy.com "But if they really don't think the situation is going to change, then yeah, they'd have to consider maybe making a move sooner than later."
If the two choices are losing Deandre Ayton in free agency and getting something in return, it makes sense to try and work out a deal with another franchise. Here, we examine a potential trade that would send him to the Golden State Warriors.
Golden State Warriors Receive: Deandre Ayton
Phoenix Suns Receive: Jordan Poole, James Wiseman, Moses Moody, 2022 first-round pick, 2026 first-round pick