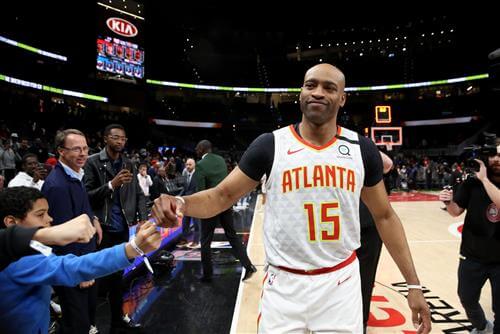 Atlanta Hawks forward Vince Carter may have already played in his final NBA game, but he never thought about the possibility until teammate Dewayne Dedmon brought it to his attention during the club's last contest before the league's indefinite hiatus.
As news of Rudy Gobert's positive COVID-19 test circulated March 11, Dedmon and various members of the Hawks came to realize that the rest of the 2019-20 NBA season could be canceled.
So with 19.5 seconds remaining in overtime and the Hawks trailing by seven to the New York Knicks, head coach Lloyd Pierce checked Carter into the game and the emotions began to hit him as the home crowd chanted.