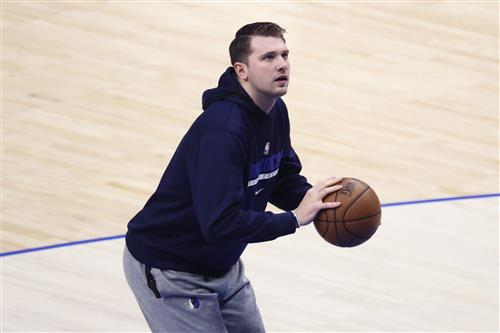 NBA trade rumors will soon start picking up steam now that what promises to be an event-filled offseason is on the horizon. Some teams will look to move off expensive stars as a way to save cash. Others are going to go all in with their championship windows still wide open.
Will the Los Angeles Lakers pull off a big move or two? Back east, the New York Knicks will be linked to a ton of big names after they end up finishing up shop on a surprising 2020-21 season.
Bookmark. Save. Do your thing. We will be providing constant updates on this page as it relates to the biggest NBA trade rumors this summer.
No, Luka Doncic is not going to be traded
Reports surfaced recently that the Mavericks' star is not happy about the direction of the organization and those who seemingly hold power within the front office. This came after Dallas lost in seven games to the Los Angeles Clippers in the first round of the NBA Playoffs despite Doncic playing at an otherworldly level.
The always active social media presence that is Mavericks owner Mark Cuban took to social media to discount this report in a big way. So, forget about hitting up the NBA trade machine or looking at potential blockbuster trade scenarios. Instead, Doncic plans on signing a five-year max contract valued at north of $200 million this summer. In no way does this mean Doncic is content with the current direction of the Mavs. It's up to the organization to improve his supporting cast this summer.
What the Portland Trail Blazers head coach search means for Damian Lillard
One of Lillard's hand-picked candidates to replace the recently-fired Terry Stotts just recently removed his name from contention. That came in the form of Los Angeles Lakers assistant Jason Kidd. Meanwhile, Portland is interviewing a group of candidates this week, led by Mike D'Antoni, Chauncey Billups and Becky Hammon.
Right now, Billups is seen as the favorite to land the job in the Pacific Northwest. However, D'Antoni's emergence as a candidate could complicate things. Reports continue to persist that Lillard might force his way from Portland after its fourth first-round playoff exit in five years. Primarily, the issue is on defense. It doesn't take a genius to realize that D'Antoni is not known for his defense. Could the Blazers' hiring process have a direct correlation on Lillard's future in Portland? It seems possible.