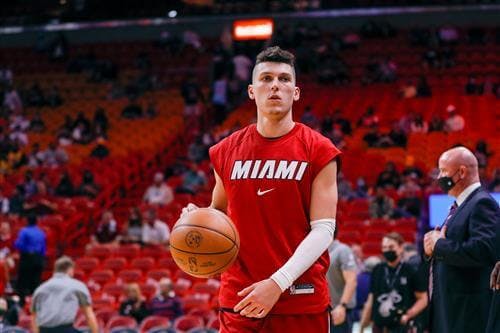 Miami Heat guard Tyler Herro broke his silence regarding the trade rumors he has been involved in this offseason.
Herro, who is entering the final year of his rookie contract, has been mentioned as a primary trade chip for Miami should it trade for a star like Kevin Durant this offseason.
"I mean, every summer, that's just what it is," Herro said about the trade rumors involving him. "I mean ever since I've been here, my name has been in rumors. So rumors, they don't bother me. Whether I'm on the Heat or somewhere else, I'm getting ready for the season."
Herro won the league's Sixth Man of the Year award in the 2021-22 season, as he took a major leap from his performance in the 2020-21 season.