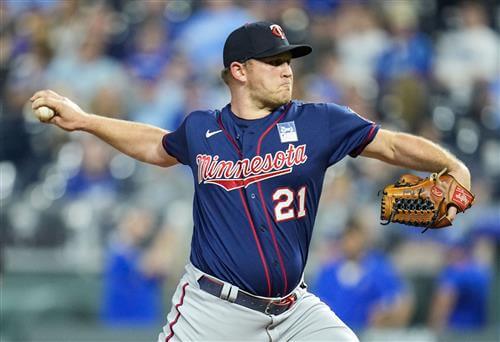 The Minnesota Twins aren't happy with the results of Monday's 6-5 loss to the New York Yankees and are pointing fingers at the umpires for costing them the game.
"It's frustrating when you go out and do your job and execute a pitch you wanted to throw on purpose, you hit your spot you're trying to hit, and the umpire just flat-out misses it," right-hander Tyler Duffey said postgame, according to Bally Sports North.
"It seems to happen a lot in this stadium, for some reason. I don't know if they're afraid to punch people out in Yankee Stadium, but that's the way it goes."
Duffey was upset about a series of missed calls in the eighth inning with the Twins ahead 5-2.
Home plate umpire Jeff Nelson appeared to miss calls to Anthony Rizzo (walk), Gary Sanchez (flyout), DJ LeMahieu (flyout), and Brett Gardner (walk) before Duffey was replaced by Alex Colome with two outs in the frame.