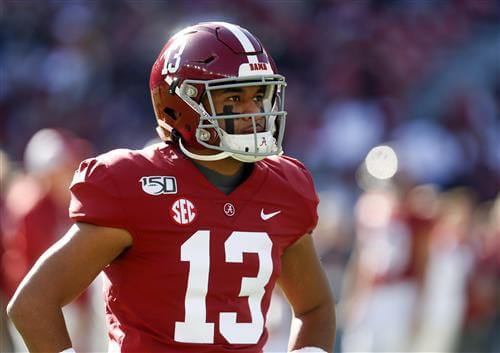 Earlier this week, it was reported that the Miami Dolphins aren't opposed to starting Tua Tagovailoa in his rookie season. According to multiple coaches he's spoken to, Bleacher Report's Mike Freeman revealed that Tagovailoa is expected to beat Ryan Fitzpatrick and start in Week 1.
Seeing that he was the No. 5 pick in the 2020 NFL Draft, most people would assume Tagovailoa would start in 2020. However, due to his injury concerns, starting him is a trickier situation than people realize.
Besides his injury concerns, Tagovailoa will also need to learn a new offense coming into the NFL. It doesn't help that this offseason has limited the amount of work that the rookie signal-caller can do with his new teammates.
Last season, Ryan Fitzpatrick served as Miami's starting quarterback for the majority of the year.