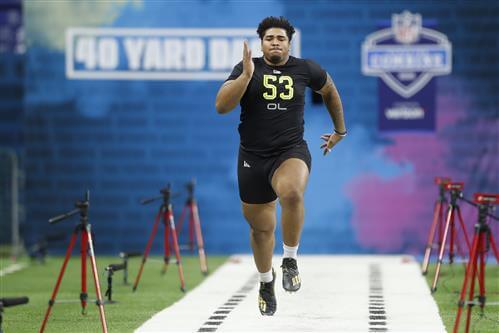 World, say hello to Tristan Wirfs.
The Iowa offensive lineman, who started for the Hawkeyes since his freshman season, was a known athletic wonder in his home state dating back to his days in high school, when he won the Des Moines Register's All-Iowa Boys' Athlete of the Year award.
Now, the rest of the football world has a pretty good idea of what Iowa has known: Tristan Wirfs is a rare physical talent.