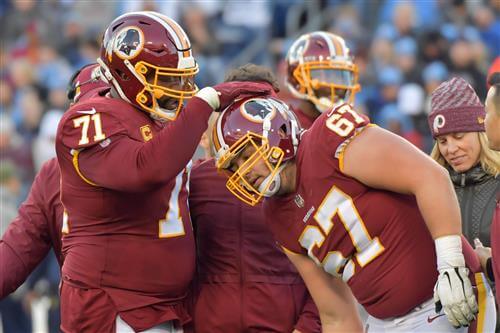 The San Francisco 49ers are ecstatic to insert Trent Williams into the offense in 2020 and he's officially a member of the team now. According to NFL Network's Ian Rapoport, Williams signed his contract and passed his physical with San Francisco.
During the 2020 NFL Draft, the 49ers were able to acquire Williams from the Washington Redskins. The trade sent Williams to San Francisco in exchange for a 2020 fifth-round pick and a 2021 third-round pick.
As a result of the trade, the 49ers inherited the final year of Williams' current contract. The veteran left tackle is slated to make $12.5 million in 2020. However, upon signing his contract with San Francisco, Williams will half of that up front. At the same time, he'll have the final year of his deal guaranteed.