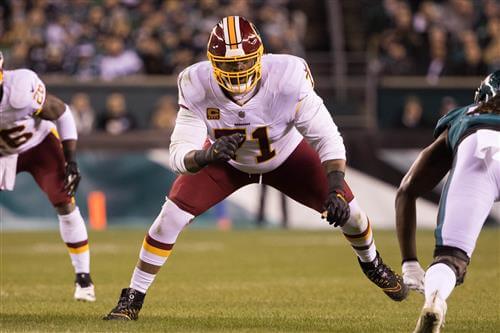 A quality back-and-forth battle between the Redskins and Trent Williams' camp has formed over the acclaimed left tackle's asking price for what would be his third NFL contract. Team Williams insists it is not as high as what has been reported.
While Williams is believed to want a new contract post-trade, Williams' agent, Vince Taylor, said — during an appearance on 106.7 The Fan — reports of his client wanting a $20MM-per-year deal are "totally false."
Multiple reports this month linked Williams to seeking a tackle-record contract; SI.com's Albert Breer reiterated this as an issue for teams during a Wednesday appearance on 106.7.